CUSTOM HAND CARVED COCABOLA DRUMS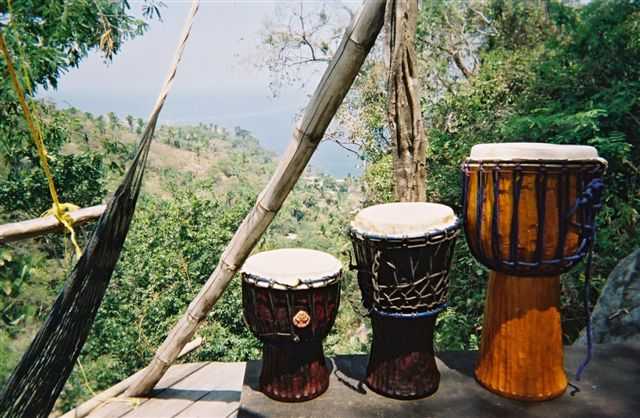 Custom hand carved Cocabola drums are made from available jungle wood.
Each piece is unique in shape and size. My art is to get the maximum sound and size out of what I have. Therefore nothing is mass produced and cannot be. You need only note the size and style and I will come as close as possible depending on the available wood.

From time to time I am inspired to carve masks of birds, humans etc. with shells, inlayed. If you would like this extra "touch" it's available upon request.

In the past all my orders have been done on a commission basis that requires a deposit before hand and upon completion the balance paid in full.

Any existing drum already carved maybe ordered as seen on the website or in person and paid for in advance.

Make check or money order payable to
Don Whitley.

Please check this section of my website for the drums available for sale. It will be constantly updated to include new works.

For larger drums I sometimes use other woods available such as Avacado, Abia, Cedro and in the north yellow cedar. These are much lighter in weight to haul around.

Please specify the type of wood desired.

Photo: Wood delivery...